PhysiPole Studios Craigieburn has been open since May 2016. Our studio has 10 x 45mm stainless steel X-Poles that are 4.2m high. We offer a range of pole fitness and aerial classes for women and men. As a recognized form of exercise, pole dancing is a unique and fun way to improve core strength and cardio fitness. As well as giving customers the opportunity to workout in a friendly and safe environment, it's a great way to get fit, have fun and meet new people!
Andrijana
Pole Fitness Instructor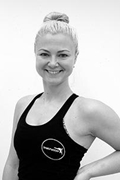 Andrijana is the Owner of PhysiPole Craigieburn. She started pole dancing in late 2011, taking 4.5 years off. Her dance background is; Rock N Roll, Swing and Lindy Hop. She competed in many competitions, with her biggest achievement being Australian South East R'n'R Senior Champion. Her most recent competition placing, was 3rd at RPAC 2018. Check out more about Andrijana at https://www.facebook.com/Andrijana-Perovic-Pole-Artist-Rock-N-Roll-Dancer-1652132925044477/?fref=ts
Heather Elder
Pole Fitness Instructor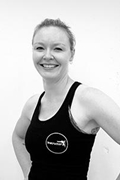 Heathers love for Pole Dance started about 6 yrs ago. She was instantly hooked after 1 class. With no dance or gymnastics experience, she's an avid advocate that anyone, no matter shape, age or fitness level can succeed at pole. A huge part of her life, she praises pole for lifting her out of severe depression. Nothing makes her smile or as happy as pole does. Returning to teaching after a small break, she can't wait to relive student transformations from shy beginners to confident performers!
Alyson
Pole Fitness Instructor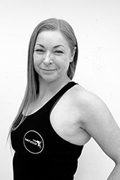 Alyson came to us with a Brazilian Jiu Jitsu background, saying she wanted to become a little more feminine. She has attempted to Jiu Jitsu our pole several times, but we've somehow managed to princess her! She was award our 2017 Student of The Year as her dedication, love for our studio, support and encouragement to all our students, and passion for pole was something that stood out! She loves expressing her sassy personality when dancing and will bring exciting new stuff to the studio!
Chantelle Chislett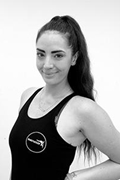 PhysiPole Studios Craigieburn
2/19 Grasslands Avenue, Craigieburn
0455726966
Monday

Tuesday

Wednesday

Thursday

Friday

Saturday

Sunday

4:30pm - 9:30pm

4:30pm - 9:30pm

4:30pm - 9:30pm

4:30pm - 10:30pm

4:30pm - 8:30pm

9:30am - 3:30pm

4:30pm - 9:30pm